Screenshots
Automatic Closest Stop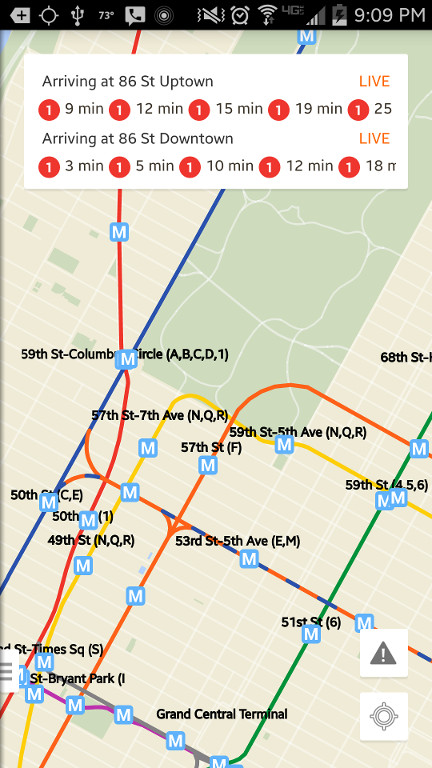 Show the next trains arriving at the closest 1, 2, or 3 stops.
All train lines
Click any stop on the map to show arriving trains. 1/2/3/4/5/6/L trains have real-time ETA provided by the MTA; all other lines use scheduled arrival information.
Up-to-the-minute Alerts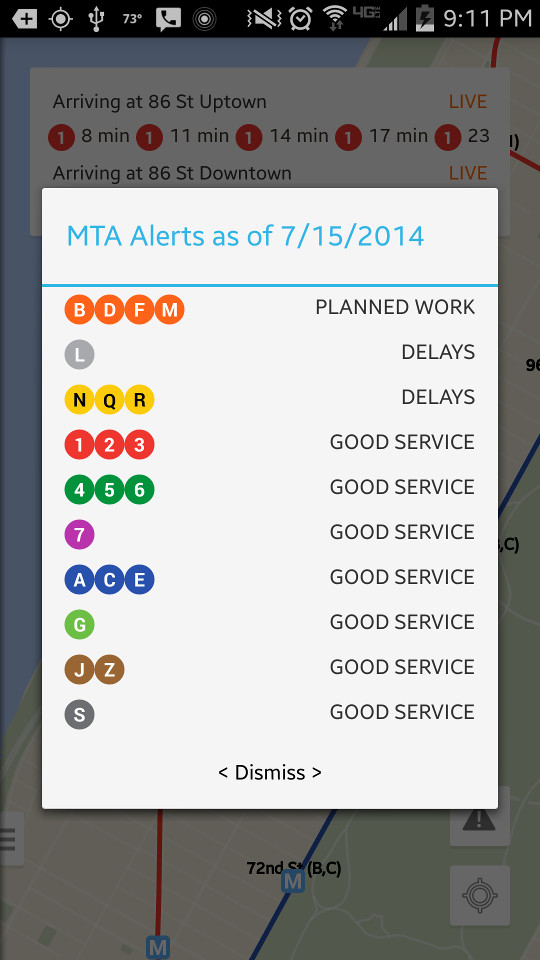 Live status of all train lines provided by the MTA.
Details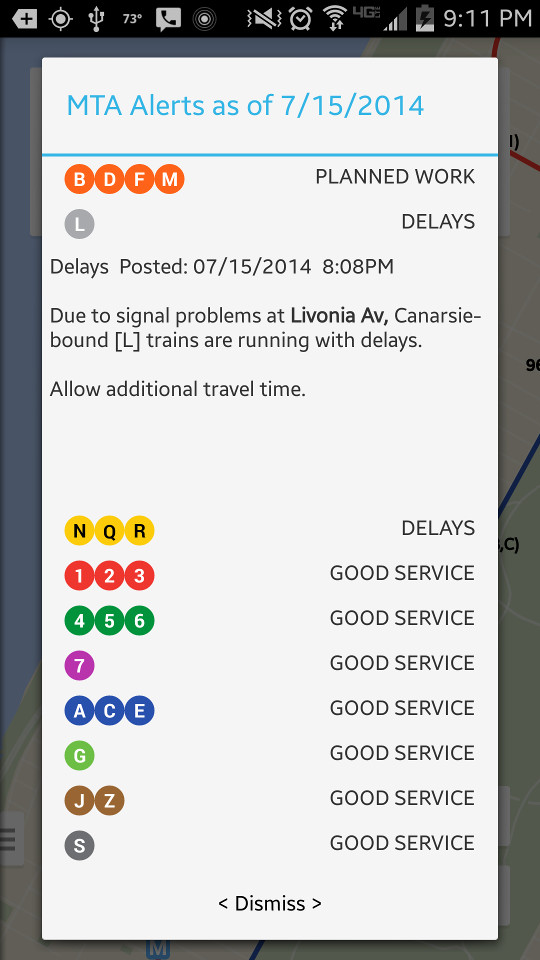 Click any alert to get detailed information.